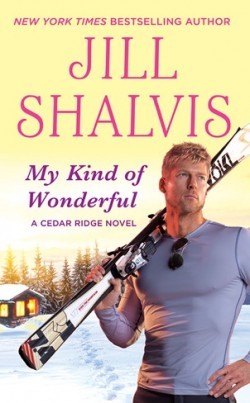 Available December 22nd 2015
eARC Provided by publisher through Netgalley
UNEXPECTED AND UNDENIABLE...
Bailey Moore has an agenda: skiing in the Rockies, exploring castles in Europe, ballroom dancing in Argentina. Now that she has a second lease on life, she's determined not to miss a thing. What she doesn't realize is that item #1 comes with a six-foot-one ski god hot enough to melt a polar ice cap. She doesn't want to miss out on him either, but Hudson Kincaid isn't the type of guy to love and let go. And as gorgeous as Cedar Ridge is, she's not planning to stick around.
As head of ski patrol at his family's resort, Hud thinks he's seen it all. But never has he run into someone like Bailey. She might look delicate, but her attitude is all firecracker. And her infectious joy touches something deep within him that he's been missing far too long. Now he'll just have to convince Bailey to take a chance on her biggest adventure yet . . . something rare and all kinds of wonderful.
There is something about a Jill Shalvis book. I have never been disappointed and look forward to grinning and laughing before the end of chapter one. I think it happened within the first few chapters this time. Bailey Moore is finally living her life. After 10 years of being sick with the possibility of not surviving she's doing what she wants and finding out who she is. This leads her to Cedar Ridge to paint a mural at Kincaid's ski resort and .... Hudson Kindcaid. The man is there for everyone. Responsible to a fault even if he sacrifices what he needs for himself. Shalvis has a way of making you feel welcome in a series. Like you are part of the family of characters. I don't know know how she does it because you feel like you are right there in the book. This is one of those books and you feel yourself grinning and laughing out loud. Think yup that sounds like Hud or that darn Aidan always a smart ass. If you want to be taken out of your own world for a little while and be a part of the one is this book and enjoy yourself start with this book. You can read it as a stand alone too. Great read from page one to THE END.
Find out more about this series and Jill Shalvis here
www.jillshalvis.com