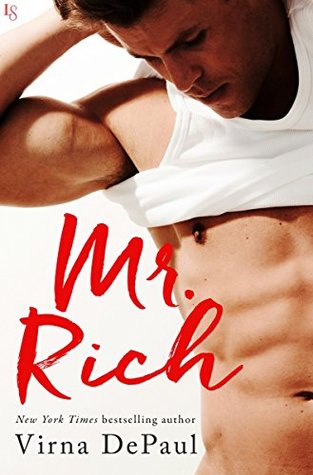 Available June 27th 2017
eARC Provided by publisher through Netgalley
She finds a wallet (not a shoe), and he's a billionaire (not a prince), but this time, Cinderella's turning the tables. . . .
Julia:
Shilling samples at a grocery store isn't exactly my dream job. Yet here I am, tray in hand and fake smile plastered on my face. The one highlight is seeing him. I don't know his name, but if I did, I'd scream it during the naughty dreams he inspires. He's crazy handsome, all confidence and an air of power. He's never said a word to me. Never even looked in my direction. Then one day he literally falls at my feet. Now I have his wallet. I know where he lives. And I've found the nude photos of him online.
It's not the bruschetta on her tray he really wants to taste. . . .
Bastian:
I've dated models, doctors, and CEOs, but something about Julia Rominger has me intrigued . . . and more than a little aroused. Maybe it's her lush curves driving me wild. Or the fact that she has no problem telling me to go to hell. Either way, she's seen me at my worst; I want to hit her with my best. I know where to touch, where to kiss, and just how far to push to drive her crazy. Soon, however, pleasuring Julia isn't enough. I want to possess her. I need to make her mine. And I'll fight to the bitter end to win her heart.
Julia and Bastian meet in the most unlikeliest of places. A grocery store where Julia hands out samples and Bastian gets his vitamins. Well they don't know it but Julia has had her on on Bastian since he came in the store the first time and Bastian comes in just to catch a glimpse of her. Just when they both are going to make a move Julia had to call a ambulance for Bastian when she finds him passed out on the floor in her store. Not exactly suave but Bastian makes up for it later i assure you. Both Julia and Bastian have some confidence issues based on things in their lives and their pasts. These things play hard into their budding relationship and later when things fall apart. I adored both Bastian and Julia. There is a sweetness and vulnerability to both characters. Don't be fooled by that because they both bring the hotness factor as well. The author did a great job adding a illness that is quite serious with Bastian without letting it dominate the story. It's refreshing to see real life situations to a story including some terrible things that happened to Julia that caused her to drop out of college. It was part of the story but was not THE story. I loved the epilogue wrap up at the end of the book and the glimpse into what happens after the story. Perfect way to end it for me.
Find out more about Virna Depaul and her work here
www.virnadepaul.com