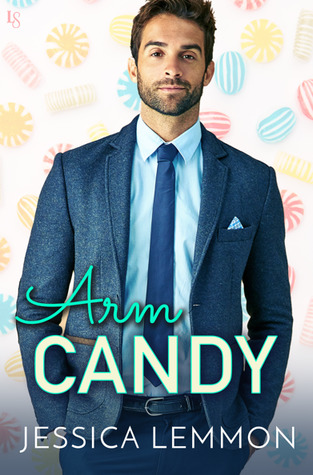 Available Sept. 5th 2017
eARC Provided by publisher through Netgalley
Davis: I've had my eye on Grace Buchanan for a while now. Unlike the bubbly blondes I usually date, the feisty, flame-haired bartender both intrigues and bewilders me. Something about Grace—the tattoos? the nose ring?—makes every part of me sit up and beg. There's only one problem: She hates me. Trading insults and one-liners has become our M.O. But when Grace bets me that I can't get a date with a non-blonde if my life depends on it, I'm determined to prove her wrong by landing the ultimate non-blonde: her.

Grace: I'm used to regulars hitting on me, and I've turned them all down, except for one: Davis Price. I like giving him a hard time, and he's kind of cute in his suit and tie—if you're into that kind of thing. Anyway, I don't care how many blondes he takes home . . . until one of them sidles up to him in my bar. Nuh-uh. But after my little bet with Davis backfires, our first date lands us in the sack. So does the second. And the third. Neither of us wants more than the best sex of our lives. The trouble is, it's not a question of what I want. It's what I need. And what I need is Davis.
Davis Price experienced the ultimate relationship disappointment. Left at the alter literally at the last second at a destination wedding. That could screw a guy up for life! Since then he's been serial dating and it's been 6 years. Grace Buchanan has been doing her own thing after her college degree job ate her up and spit her out. Now she's a bartender and Davis just happens to be one of her regular customers. They seem to have a hate/hate relationship until Davis makes a dating bet. Once given a chance to know each other sparks fly between the two. It's a toss up with their messed up backgrounds who will walk out first. Grace's parents got a bitter divorce then her dad bailed on her. Davis not only had his runaway bride but his mom took off on him when his dad died. In the relationship stakes both have a lot working against them. If only they can be brave. I loved this couple. Individually and together. In the beginning i thought maybe Davis was going to be an ass and the flake in the relationship but he was a pleasant surprise. All i can say is this is a must read book. The emotional stuff is gripping and the sexy scenes are hot. The slow but steady pace will suck you right in and deliver you to a fast and emotional ending.
Find out more about this series and author Jessica Lemmon here www.jessicalemmon.com