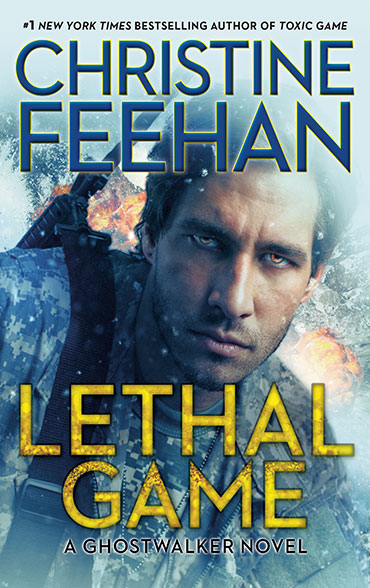 Available March 3, 2020
eARC provided by publisher through Netgalley
When Malichai Fortunes attacks a problem, he does it full force--a habit that earns the GhostWalker a painful injury and a forced vacation in San Diego, California. With nothing but physical therapy on the horizon, Malichai is starting to get restless...until a striking blue-eyed blonde makes all his senses come alive.
Amaryllis is kind and warm and sees beyond Malichai's rough exterior, but he can tell there's something she's hiding. Her innate healing abilities indicate she might be a GhostWalker--albeit an untrained one. Malichai doesn't think their crossing paths is anything more than coincidence, but he can sense that one wrong word could send Amaryllis running.
When strange events at his temporary retreat put Malichai on high alert, he knows he won't be able to deal with the threat and keep his woman safe in his weakened state. But calling in his brothers means telling Amaryllis what he really is, and revealing that he knows the truth about her too...
When Malichai gets hurt on a mission he takes a forced vacation to heal and relax . He ends up at a bed and breakfast where Amaryllis is living helping the owner and hiding out from Dr Whitney. Things don't as he'd hoped. Amaryllis is not a what she seems and weird things keep happening. Top it off his injuries aren't healing right. When things get intense it's time to call in his brothers. I have not read a book in this series in a while. I was worried i wouldn't be able to get into this book but i ended up engrossed from the beginning. I love the way the Ghostwalkers are a family. They always have each others back and easily took in Amaryllis. I was also happy to see the Norton brothers back in this book. Even if only briefly. Their books were some of my favorites of the early books in this series. Malichai and Amaryllis were a great couple. The author brings you right into the story and keeps you guessing.
Find out more about Christine Feehan and this series here www.christinefeehan.com