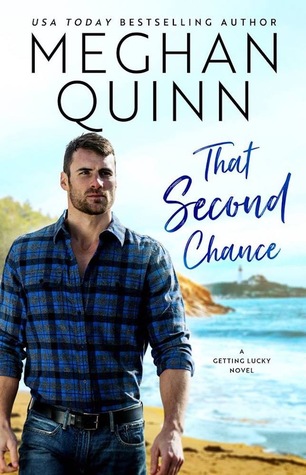 Available May 7th 2019
eARC Provided by publisher
It was supposed to be an innocent night, celebrating my brother's birthday. Nothing was supposed to go wrong. We'd vowed to be on our best behavior after all . . .
But it only took one rowdy night with my brothers to flip my world upside down. One unlucky encounter saddled us with a family curse and the promise of doomed relationships. I laughed it off immediately. "Yeah, right," I thought. "A love curse. Ha!"
Boy, was I wrong.
Word spreads quickly in a town like mine; rumors about that night soon made us the most eligible yet untouchable bachelors in Port Snow, Maine. As a subject of endless gossip and speculation, I could kiss my dating life goodbye.
It would have stayed that way if Ren Winters, the new girl in town, hadn't crashed into my life. Brave, beautiful, and smart—her vivacious thirst for a fresh start has given me hope that maybe, just maybe, I can have one too.
Everyone wishes for that second chance . . . but could this really be mine?
Griffin Knight and his brothers believe they are cursed after a trip to New Orleans. A love curse. It wasn't long after they were cursed Griffin's wife dies. Now two years later Griffin meets Ren. Ren had had her own bad experience and she's moved to Griffin's town for new start. Griffin meets her when she wrecks her car when a moose runs out in front of her on her way in to town. This is a new author for me. I checked to be sure after i finished the book because i enjoyed it so much. I loved the Knight family. The brothers and sister are awesome with each other and it feels natural. Griffin's love tragedy occurs when his wife passes away at a young age and he believes the love curse is real. Even if it isn't he feels he can't risk anyone else. Ren is irresistible though. No matter what he's drawn to her. The banter between Griffin and Ren is fun and flirty and while reading i imagined that this book would be awesome in audiobook version if it had the right narrator. You can't go wrong with this book and I am looking forward to the rest of the series as it comes out.
Find out more about Meghan Quinn and this series here
www.authormeghanquinn.com