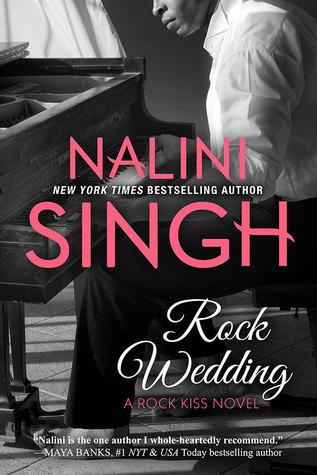 Available July 19th 2016
eARC provided by publisher through Netgalley
After a lifetime of longing for a real family, Sarah Smith thought she'd finally found her home with rock star Abe Bellamy, even if she knew Abe didn't love her the way she loved him. But their brief relationship, filled with tragedy and heartache, nearly destroyed her. Alone, emotions in turmoil, and already shaky self-esteem shattered, Sarah struggles to pick up the pieces in the wake of their divorce.

Abe knows he's to blame for the end of his marriage. Caught in a web of painful memories, he pushed away the best thing in his life – the sexy, smart woman he adores – breaking them both in the process. Then fate throws him a second chance to get things right, to prove to Sarah that she means everything to him. Abe desperately wants that second chance at love...even if he knows he doesn't deserve it.

But can he convince Sarah – now strong and independent without him – to risk her wounded heart one more time?
This was more of an emotional story than the previous books. It's a second chance story with an enormously painful beginning. Abe is the last guy in the band to find love. Rather he found it first but then through it all away. Drugs and drinking poison his mind and heart and he tosses the wife who loved him with her whole heart. Finally he hit rock bottom and figures out what he's done.
Nalini Singh does an amazing job with this story. Abe will rip your heart out with the way he treats his wife Sarah while married to her and the way he hurts her with his words and actions. After finally getting treatment and fighting his way out of drugs and alcohol he goes to find his now ex-wife. Not only did he damage her when he was with her the man she thought was her savior after Abe does the same. She's a broken women and Abe has his work cut out for him to win her back. She has serious trust issues and with good reason. I was rooting for both of them as the story unfolded. Abe to be able to find his way in and treat Sarah the way she deserved and for Sarah to find her strength to let him in and feel safe for once. The story breaks your heart and then mends in by the end. Little more intense or so it seemed to me than previous books but an amazing read all the same.
Find out more about Nalini Singh here
www.nalinisingh.com