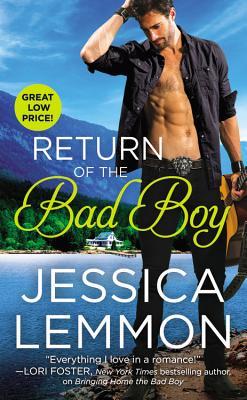 Available April 26th 2016
eARC Provided by publisher through Netgalley
He's a mess...
Asher Knight has three constants in his life: music, beautiful women, and a bottle of Jack. He lives for the next gig, the next city, and dreams only of a life spent in front of an arena full of screaming fans. But Asher's nomad ways come to a sudden stop when he learns he's the father of a three-year-old from a past relationship and suddenly this rock star bad boy is forced to put down roots.
Only she can clean up
Gloria Shields is no one's fool. Sure, the sexual chemistry between her and Asher has always been intense, but she'd never risk giving her heart to a man who has a perfect record for breaking them. Except the man desperate to make things right with his newfound son is nothing like the rock god she's guarded her heart against for years. And it isn't long before she starts to wonder if life with this bad boy might be the best thing that's ever happened to her.
I really liked the promise of Asher and Gloria in previous books. I loved both Asher and Gloria. Asher is this badass rocker and he looks and acts and dresses the part quite well. Gloria is island though. She's tough and takes care of herself. She let's people visit her island but won't let anyone stay for long. That pretty much describes her. She learned growing up to trust no one and everyone eventually leaves. Opening up her heart is the last thing she wants to do. Gloria and Asher dated 3 years ago and it ended bad with Gloria feeling betrayed. Now Asher has decided to fight for her.
For me this book had my feelings all over the place. Sometimes i was bored and sometimes i was interested and excited. I never could completely find my happy. Seeing all the characters from previous books and being reminded about their stories was fun. Seeing them come together to support both Asher and Gloria was nice. Gloria has the most to deal with emotionally between the two of them and Asher i think grows up a little in this book when he decides he wants Gloria and his son in his life permanently. Great wrap up at the end!
Find out more about Jessica Lemmon and this series here
www.jessicalemmon.com