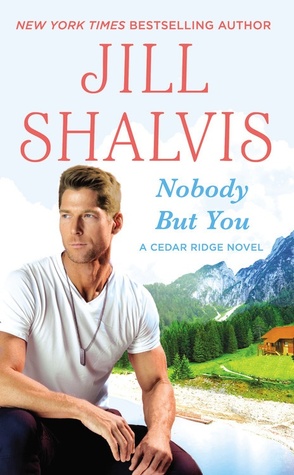 Available March 29th 2016
eARC Provided by publisher through Netgalley
SOMETIMES YOU CAN GO HOME AGAIN…
After an overseas mission goes wrong, Army Special Forces officer Jacob Kincaid knows where he must go to make things right: back home to the tiny town of Cedar Ridge, Colorado. All he needs to scrub away his painful past is fresh mountain air, a lakeside cabin, and quiet solitude. But what he discovers is a gorgeous woman living on a boat at his dock.
Sophie Marren has nowhere else to go. She's broke, intermittently seasick, and fighting a serious attraction to the brooding, dishy, I'm-too-sexy-for-myself guy who's now claiming her dock. Something about Jacob's dark intensity makes her want to tease—and tempt—him beyond measure. Neither one wants to give any ground . . . until they realize the only true home they have is with each other.
The mysterious Jacob Kincaid finally comes home. Jacob is not only dealing with facing his family he hasn't seen in years along with the twin brother he walked away from, he has to deal with the aftermath of a mission where his best friend didn't survive. After that eye opening event he realizes it's time to set things right with his estranged family. Sophie Marren is fresh off a marriage gone wrong. The only thing she has left is a boat to live on that makes her sea sick. She's off men for life. That is until she moors in front of the cabin on the lake where Jacob lives. I loved this one. First there is the mystery of Jacob. He's mentioned in previous books but now we get to find out what he's been up to and watch him struggle with some pretty serious inner demons but still keep positive. Sophie is miserable half the book and nothing goes her way but still she has the biggest giving heart. Jill Shalvis always makes me laugh. Nobody But You definitely has some laughs but also some serious stuff. I loved Jacob and Sophie together. He's this big tough guy but he shows his soft side over and over again for Sophie. I hated to see the book end which is a usual problem when it comes to this author.
Find out more about the Cedar Ridge series and this book here
www.jillshalvis.com