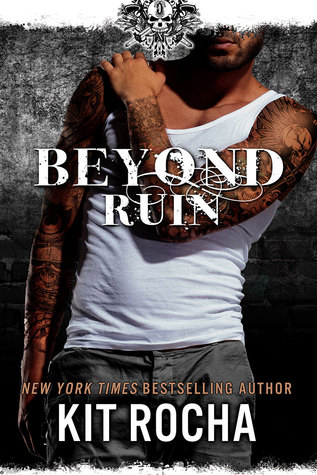 eARC Provided by author for review
Available now!
Adrian Maddox fled his royal life—and tragic past—in Sector One, choosing instead to join up with the O'Kanes. For years, he's lived by one rule: love fast, love hard, and always be willing to walk away. He's managed to guard his heart, keep it whole and untouched—until now.

They couldn't be more different—Dylan, the brilliant, burned-out doctor from Eden who drowns his pain with drugs and self-destruction. Scarlet, the sensuous, sexy rocker from Three, a woman unafraid to embrace the world. And Jade, the whore turned spy from Sector Two, who battled addiction and came out stronger than anyone he's ever met.

Separately, they make Mad long to open his heart, to tumble head-first into a sea of possibilities and wild love. Together, they make him burn, inside and out, with lust and unbearable, unimaginable pleasure.

Then one fateful moment shakes their world to its foundations—and leaves the sectors on the verge of all-out war with Eden. It's the biggest fight the O'Kanes have ever faced, and Mad and his lovers are at the dead center of it. They could end up with everything they never knew they wanted—or lose it all. Including their lives.
Beyond Ruin is the 7th book in the Beyond series. The series builds on each book and has come a long way from book one. Slowly things have become more and more intense through each book and finally with book 7 things are about to become explosive. While something is always going on for the O'Kane's there is always a story going on with the members as well. This time it's 3 O'Kane's and one other who Dallas, their leader has been trying to get to officially join. It finally seems like Dallas might get his wish. You can often read a 3 way relationship and it has actually been done in the series. This time though it's going to be a 4 way relationship. I wondered how that could work out. It's not without complications apparently. You have 4 different people with different backgrounds and different personal issues. How can they work it out together? Kit Rocha does a great job with this. All the while the 4 people are learning if they can make it work and at the same time a war is brewing with sectors and Eden. There are many twists and turns in this book and you might be shocked by the shake up that happens toward the end. After 7 books and several novellas this series is still fresh and still exciting to read. I have no idea how the writing team that makes up Kit Rocha does it but i can't wait to see where they go with this series next!
Find out more about this book and series here
www.kitrocha.com