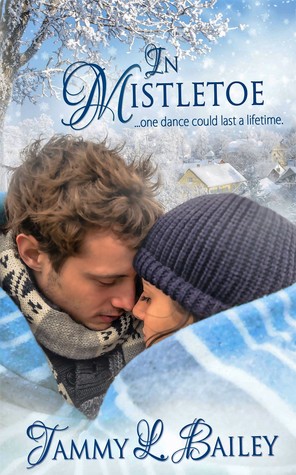 Available Dec 2,2016
eARC Provided by author
At twenty-five, Grace Evans is steadily picking up the pieces of everyone else's life. So, when her younger sister decides to turn into a runaway bride just four weeks before the wedding, Grace, drops everything to chase after her and bring her back home. Only, when the trail leads to Mistletoe, Washington, she finds herself at the mercy of the town's most handsome and emotionally unavailable bachelor.

Ex-Army officer, Ayden McCabe, has three creeds in life: never make the first move, never fall in love, and never take anyone to Mistletoe's Christmas Dance. Wanting nothing more than to keep his matchmaking sister from meddling in his personal life, he agrees to help Grace if she agrees to play his girlfriend. Too brunette and meek for his taste, Ayden believes Grace can't tempt him enough to break any of his creeds. He could not be more wrong.
This is a new author for me. I wasn't sure what to expect but liked the blurb so decided it was worth a try. Grace is used to being the person who solves her sister and her moms's problems, to being in charge. When her soon to be married sister disappears she heads to the last place they think she was to find her and bring her back. Ayden is one of those guys who is not looking for a forever girl. His sister is determined to find him a wife. When he strikes a deal with Grace to pretend they are together to get his sister off his back and help find her Grace's sister things get a little murky. Loved Ayden and Grace although Ayden took a long time getting over himself. The secondary characters move the story along and add some fun to the mix. Overall a good quick read. The people of the town of Mistletoe make the story come alive.
The wrap up at the end with the special Christmas Eve dance was sweet.
Find out more about this book and Tammy L Bailey here
www.tammylbailey.com