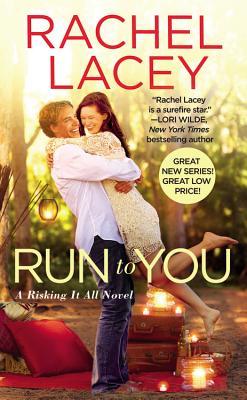 Available August 30th 2016
eARC provided by publisher through Netgalley
ONE LITTLE LIE. A WHOLE LOTTA TROUBLE.
Moments after meeting the most gorgeous guy ever, Gabby Winters promptly gets stung by a zillion yellow jackets and falls-
not
gracefully-into a stream. Yup, Ethan Hunter is trouble with a capital "hot," and Gabby definitely needs to keep her distance. Except in the small town of Haven, there's nowhere to hide from Ethan's sexy, infectious grin . . . and all the residents are conspiring against her.
At the center of the town's matchmaking is Ethan's grandmother, who's convinced their relationship is a done deal. Rather than break her heart, Gabby and Ethan find themselves cornered into pretending to be falling in love. The problem: there's serious sizzling attraction between them. And if this charade continues, they won't fool just the entire town - they might fool themselves too . . .
First is a new series by Rachel Lacey, Gabby Winters meets Ethan Hunter is the most unusual way. Trespassing on his land and getting stung by a bunch of yellow jackets and jumping in the river. Not the best first impression. Staying out near the town of Haven in a cabin near Ethan's property Gabby is trying to get back to her old self after ending a bad relationship. Last thing she needs is getting tangled up with Ethan. Ethan isn't looking for a relationship either. A former Olympic swimmer, he and two of his friends are trying to get a new adventure business off the ground. Off the Grid adventure's in their dream but the town council isn't making things easy. Ethan also is dealing with his grandmother dying. She raised him and he is devastated that he can't do anything to help. Ethan's grandma has a bucket list for herself and a plan for Ethan and Gabby. Somehow she thinks Ethan and Gabby are dating forcing them to pretend for her sake. Fake relationship turns to love and denial. I loved the characters in this book. Ethan and Gabby are good for each other. They compliment each other nicely and the secondary characters help push the story along and give us a curiosity about who they are without stealing the spot light. Gabby deals with her past with help and support from her new friends in Haven and of course Ethan and he gets through everything with his grandma and business. Then he blows it all away and almost loses everything. This is the first book from this author for me. I am happy to say i will hopefully be reading more. I was engaged before the end of the first chapter. A solid read from beginning to end.
Find out more about Rachel Lacey here
www.rachellacey.com