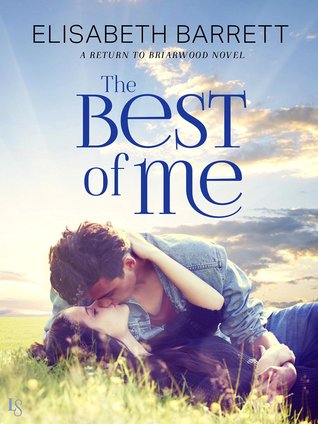 Available now!
eARC provided by publisher through Netgalley
Jane Pringle never meant to fall for her boss. After landing a job as a pastry chef at the exclusive Briarwood Golf and Yacht Club in Eastbridge, Connecticut, she just wants to keep her son in a good school district and find some peace and quiet, far away from her manipulative ex-husband. But when Briarwood's charismatic co-owner takes an interest in her, Jane's best-laid plans go awry . . . in the sweetest way possible.

Rich and handsome, the grandson of one of the most powerful men in New York City, Preston North hasn't lived quite the charmed life everyone believes. His family taught him everything he needs to know about betrayal—and Press wants no more of it. What he wants is Jane. The gorgeous single mom is selfless and kind, plus she's got a backbone. To win her trust, Press just needs to shake off his playboy reputation.

They've each been burned in the past. But now Press and Jane will have to choose between letting their fears get the best of them . . . or breaking free and following their hearts.
Just the name Preston makes Preston(Press) North sound a bit uptight. His bright and preppy clothes seems to go along with that. Yet Press comes across easily as a badass when needed in this story. I just loved him to death. Jane Pringle has been through the emotional relationship ringer. Her ex husband is a nasty piece of work. willing to do anything to make her pay for leaving him and get custody of their son. Jane is a survivor and she is used to doing it on her own. In the first book in this series she finally starts to let a few others help and in this book she is working more towards letting others in. For her doing so is a risk to herself and her son. It's the only way she can see it based on her past. Preston though clues in that if he wants to get to know her he needs patience and to go slowly. It pays off for him eventually. Jane can't help but compare Preston to her ex but slowly Preston shows her the man he really is. As i have said i LOVED Preston! He is so unexpected. Even though his own life took a hard crash a year ago he pulls himself up and is finding his way to a healthy, happy person. The relationship between him and Jane moves along slowly but steadily even though Jane is wary. I wanted to cheer when she finally decides she needs to take something just for herself. That it is OK to do that too. The support from her friends is unwavering and she realizes that she has a family at Briarwood and not just a job. I can't wait to see where Elisabeth Barrett goes with this series next.
Find out more about this book and series here
www.elisabethbarrett.com