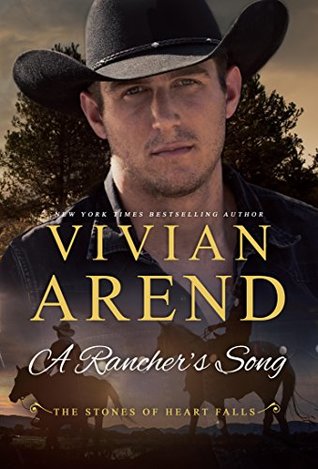 Available now
eARC Provided by author
Ivy Field's heart nearly broke when she left Heart Falls, but her high school sweetheart insisted she follow-through on her dream of becoming a teacher. She thought that meant putting their relationship on hold briefly, but it's taken eleven years to return. Now she's back, no longer a painfully shy young girl but a confident woman who knows exactly what and who she wants--a home and a family--with too-sexy-for-his-boots Walker Stone. He was her first; she wants him to be her last.

Walker "Dynamite" Stone was still reeling from his parents' unexpected deaths when Ivy left. He let her go, throwing himself into work on the Silver Stone ranch and dangerous living on the rodeo circuit. But lately Walker's adrenaline junkie ways have crashed--he's having panic attacks. Potentially devastating to his budding music career, they're a deadly handicap when shooting for eight seconds aboard an angry bull. He needs to learn to face his fears to save the family fortunes. If he succeeds, this time Walker will be the one to leave Heart Falls, and Ivy, behind.

Will Ivy and Walker have to give up on forever, or can they turn this rancher's song into a winning duet?
This is the second in Vivian Arend's spin off series from the Coleman's six pack ranch series. Ivy left town 11 years ago to chase her dream. Walker had to let her go. This is one of those second chance love stories. Ivy and Walker have some secrets in the years since they were last together and while Ivy knows what she wants for her future Walker is unsure. The one thing he does know is he wants Ivy. I really loved this story. Ivy has some issues with her health and Walker totally gets her even after being apart for 11 years he remembers what she needs. Walker is having some problems with anxiety and panic attacks and Ivy helps him figure out what's going on. It's so sweet how they are there for each other. Ivy is there to stay but Walker is still trying to figure out where he belongs still. His heart says with Ivy but he feels he needs to help provide cash for the family ranch. The question is how he can do that and be with Ivy. By the end of this story you get all the squishy good feelings. If you have not read a Vivian Arend book this is a good series to start with. I can't wait for the next story.
Find out more about this series and Vivian Arend here
www.vivianarend.com