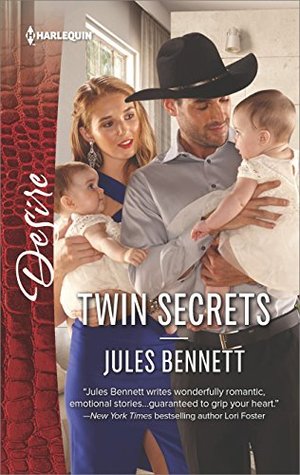 Available March 1st 2017
eARC provided by publisher through Netgalley
This wealthy rancher is about to meet his match…and her two little secrets!
Colt Elliott is as handsome as he is cunning. And he wants his neighbor's ranch. So when the owner's beautiful daughter begs him to save her family's home, he gives her a job so she can pay off her debt…and he becomes consumed with a new goal: seduce the fiery virgin.
But Annabelle is the guardian of her infant twin nieces and all three ladies begin to pull at his heartstrings. Colt will go to any lengths to get what he wants—but will his hidden agenda cost him Annabelle?
Colt is after his neighbors ranch and has set a plan in place to get it. What he didn't count on what was Annabelle. She has two infant girls to take care of and a handful of secrets. She's just moved back to the family ranch to grieve and save the ranch so she can open a bed and breakfast. Something that was her mother's dream. Only she finds her father has taken a loan from Colt. To pay him back she ends up working on his ranch. She thinks she's going to be paying the loan off but what she doesn't know is even after she does Colt will still own the ranch. Colt is one of those alpha males who is full of confidence and think he's got all the answers. He's attracted to Annabelle when he first meets her and thinks he can be with her and let her go once his secret is out. It's never that easy. As they get closer Colt realizes he's in a losing situation. Loved watching these two come together and seeing Colt slowly lose some of that cockiness. He's got to flounder some before finding his way to happiness. You have to feel for Annabelle. She's been through so much and still she's remains optimistic and tough. She doesn't let all the stuff she's been through keep her down. Can't wait to see what happens with Colt's three other brothers. We get to see his oldest brother as a secondary character and hear about one of the others in this book. Way to tease!