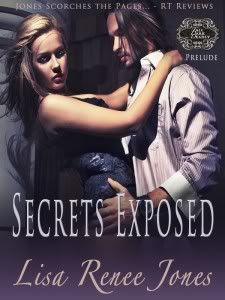 Her enemy is her passion, her passion is her enemy
Lindsey Paxton was once the number one defense attorney in New York. She fought for those who were innocent, but charged. Her instincts were her lifeline, never failing her, as they guided her in her choices of who to defend. Or so she thought. Until she won a case she would forever wish to have lost. Her client, an accused rapist, kills and rapes a woman only a day after being set free. Destroyed by her role in the woman's death, Lindsey blames her father's controlling ways for what she has become, and runs from her career and life. Years later – the past becomes the present . . . Her father has cancer, and Lindsey is forced to leave her career with the Washington branch of the FBI. She finds herself facing the responsibility of running her father's law firm with the reluctant help of hotshot attorney Mark Reeves, a man who sparks her temper while also managing to tempt her heart. With his help she finds herself fighting the emotional battles of the past, tempted to trust both him and her instincts. Now, faced with a case inherited from her father so similar to her career-ending one, she now must decide if her instincts will lead her down the path to saving an innocent man or setting free another killer. But while she fights her own battles, someone watches, wanting from the past what he had failed to get the first time . . . Lindsey
Secrets Exposed is a prelude novel to the new Lisa Renee Jones Tall Dark and Deadly series. I read a little backward and started with Hot Secrets book 1 in this series. Mark and Lindsey have a small part in it and i found out they had their own book so i needed to check it out. Lindsey is this confident got it together attorney until she defends a guy accused of rape and wins and the very next day he supposedly rapes and kills a woman. Guilt from that follows her wherever she goes. Her father and her ex-boyfriend are controlling men and between the guilt from the trial and her father and ex she decides she needs a change and joins the FBI and moves to Washington. Unfortunately her father becomes ill from cancer and she has to come back and run his firm. Moving back even temporarily bring with it all the guilt and anxiety from before. Mark Reeves she thinks is her answer. She knows his reputation as an attorney and that he and her dad used to get along until they had a falling out. She needs his help to run the ailing firm that's falling apart and face a new case she inherits from her father that's similar to the rapist case that caused her to lose her nerve. I liked this book but no where near as much as i liked Hot Secrets. I think you can tell how much Lisa Renee Jones has grown as a writer since writing this. There were quite a bit of typos that i can most of the time over look but it got to be annoying. The other thing that was a bit annoying is every time Mark seemed to be getting Lindsey to trust him she would pull out the," He's just trying to control me" card. I get that she has been burned but it was to much finally for me. I had to try and block that out to enjoy the story. Mark is awesome. Plenty of patience and understanding. Lindsey's friend Steve from the FBI is great too. I would love to see him end up in another book. I will say i never guessed who the bad guy was and i had a guess or two. The sex scenes were very sensual and exciting. You could definitely feel the heat between the two characters. I really wanted to tell Lindsey to get a clue and not let Mark get away though. lol She finally complied. Secrets Exposed is a sexy little read with just the right amount of suspense. It can be read as a stand alone though but is connected to the new Tall, Dark and Dangerous series that started with book 1 Hot Secrets in January. 3 out of 5 Modokker Book Pick stars for Secrets Exposed. This was this past Friday free ebook Friday read.
Find out more about this book and the Tall, Dark and Dangerous Series on Lisa Renee Jones website.
www.lisareneejones.com
She also has a blog tour going on right now and Modokker Book Picks in on it for March 20th. Come back then to see what it's all about and there will be a prize too. Details on the top right of Lisa Renee Jones home page. Plenty of chances to win.