Ages 18 and older for this review please.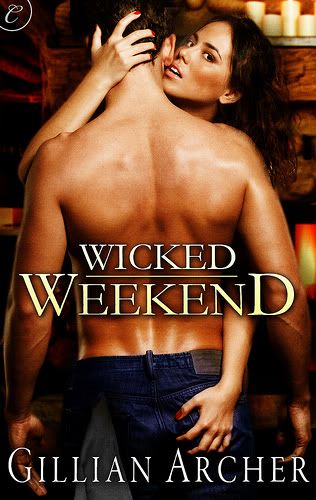 Carina Press
Book 1 of the Pleasure Code
Why did Lauren Vaughn introduce her sister to the man she herself was crazy about? Now Lauren is watching the happy couple at their combined bachelor/bachelorette party—while Lauren sits all alone at the bar. Until she spots a hot stranger with the telltale black handkerchief in his pocket: the signal for "seeks no-strings affair with sexy submissive."
Lauren can't take her eyes off him. So when he comes over, she kicks her inner good girl to the curb and follows Jamie Forman to his room, where he makes her scream with pleasure all night long.
But Jamie is a complicated man. He can't handle how desperately he wants her in his bed—and his life. It's up to Lauren to teach him how to make all night last forever.
This is a fast little 107 page read. I wasn't sure what to expect. The book being short and also not knowing anything about the author, but the blurb sounded interesting and the cover is just plain awesome so i took a chance. This is a nice mix of light BDSM and classic romance. A nice mixture to be sure. The book starts with Lauren mad at herself for getting herself in the position she is now in. She introduced a man she worked with and had the hots for to her stop dead gorgeous sister. Now she finds herself at a combo bachelor/bachlorette party at a ski resort for her sister and mr hot guy. This is where she meets Jamie. His sexy and seemingly into BDSM if the black scarf hanging out of his back pocket means anything. Something Lauren has been curious about for some time. Jamie notices her looking and is intrigued and offers her one night to explore her curiosity. I like the relationship between Jamie and Lauren. It's more than just BDSM. The BDSM parts of this book are actually secondary to the quick love story between Jamie and Lauren. I have to say Lauren sister is a awful, nasty bitch and i felt sorry for what a cynical person she is. For the short amount of story you get I really enjoyed it and wouldn't mind reading the next book in this new series. 3 1/2 Modokker Book Pick Stars for Wicked Weekend by Gillian Archer. A definite sexy little read.
Read more about Gillian Archer on her website and read a excerpt for Wicked Weekend here
www.gillianarcher.com
Buy beginning March 12th from Carina Press, Amazon and Barnes & Noble