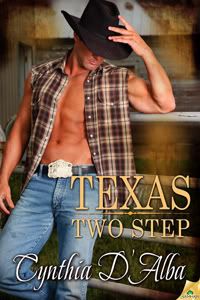 Texas Montgomery Mavericks, Book 1
After six years and too much self-recrimination, rancher Mitch Landry is ready to admit he was wrong. He'd loved Olivia Montgomery but commitment wasn't high on his list back then. That was his first mistake. He's just divorced his second, and he's set to do whatever it takes to convince Olivia to give him another try.
Through hard work, determination and more than a few tears, Olivia survived the break-up with Mitch. She's rebuilt her life around her business and the son she loves more than life itself. She's not proud of the mistakes she's made—particularly the secrets she's kept—but when life hands you manure, you use it to make something better of yourself…lest you get stuck in it.
At a hot, muggy Dallas wedding, they reconnect. Olivia's first instinct is to play it cool, but after one devastating kiss things flare out of control, real fast. Maybe a quick roll in the hay will get him out of her system once and for all. Funny thing about hay though, once it's tangled in your hair, getting it out risks revealing things that were never meant to see the light of day.
This is Cynthia D'Alba's debut book. Mitch Landry meets Olivia Montgomery in a bar when she and her friend are there to celebrate their 21st birthdays. He's attracted right away but then finds out who she is and that she's his friends sister. Oh off limits. He can't fight the attraction though and they go on a date. Things are great for a while and then he breaks her heart when he breaks off the relationship. He says he's doing it for her. He thinks she's to young to be that serious and he's going back home to a ranch in the middle of no where. Thing is 6 month later he marries another woman breaking Olivia's heart again. This is all part of a prequel the story you can read on Cynthia D'Alba's website. The book starts out six years later when Olivia's best friend Emily and Wes, Mitch's friends wedding. Sparks fly right from the get go but Olivia's got a really big secret she doesn't want Mitch to find out. No matter how much Olivia want to avoid it the attraction is to much and they get together. Secrets rarely stay secrets forever and Olivia's secret is out when it shows up at her house while Mitch is still there. This story is a tangled mess of emotions and people trying to do the right thing. Can Mitch and Olivia wade through the mess to find happiness together finally? Love my cowboys and this one measures up nicely. I liked Mitch. He had a few rough edges and bonehead moments but he came through when it counted. I doubt know what i would have done in Olivia's shoes if what happened to her happened to me. That was a tough call and i think the author took the path that many of us would've. Great writing and i can't wait to see read the next book in this series. 4 out of 5 Modokker book pick stars for Cynthia D'Alba's Texas Two Step.
Read more about Cynthia D'Alba and this book and the books coming in this series on her website here.
www.cynthiadalba.com
buy from: Samhain
Borders
Amazon
B & N
Powell's