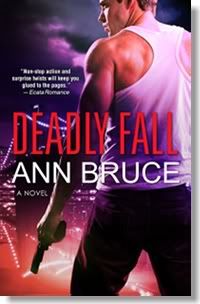 When his latest case falls on him and his partner—quite literally—Detective Nick Markov knows the destruction of his car by a not-yet-cold body is the least of his worries. The deceased is prominent businessman, Andrew Langan, and suicide is swiftly ruled out after Nick pursues the killers down twenty-seven flights—and loses them.
To his superiors' frustrations, Nick doesn't believe Langan's soon-to-be ex-wife, Augusta, is guilty, even though she has motive, opportunity, no alibi and a shady past. The only reasons Nick has for going against logic are the feeling in his gut and the constriction in his chest.
Augusta is thrust back into an unwanted spotlight and her quiet life shattered. Then things go downhill. In between dodging the media, she confronts muggers, kidnappers and goons better dressed than she. With Nick, who dredges up a past she'd rather forget and feelings she'd rather not acknowledge, Augusta must race to unravel her late husband's secrets before she finds herself skydiving without a parachute.
I was cruising around Amazon's free romance 100 section and came across this book. First the cover appealed to me which is why i check it out and the blurb and excerpt provided sounded pretty interesting. That's how this book was selected for this week. To find out more about Ann Bruce check her website. There is a excerpt there as well as Amazon.
www.annbruce.net
Buy it for Amazon kindle free here
www.amazon.com/Deadly-Fall