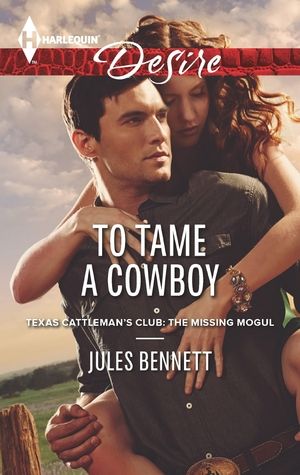 A Texas Cattleman's Club tale of best friends falling in love.
Royal, Texas, is the perfect place for rodeo star Ryan Grant to slow down and finally show Piper Kindred she's the woman for him. When an accident sends Piper rushing to take care of him, her sexy bedside manner suggests to Ryan that seducing his best friend will be easier than he'd expected.
But Piper knows the lure of the rodeo circuit and the risk of a broken heart, when Ryan realizes he's not ready to hang up his saddle for good. She can't let herself fall for a cowboy. If only her heart would listen!
This is part of a series but i don't think you need to read the previous books to enjoy this one. For me this is the only one i have read so far. That being said this was a great fast paced read. Ryan Grant befriended Piper Kindred when they were kids in the school yard. Piper's dad was a big rodeo star who eventually abandoned his family and sparked Piper's mistrust of rodeo cowboys. Just so happens in their grown up lives that's just what Ryan became. Now though Ryan is done with the rodeo. He has his own Ranch to run and is opening Rodeo school on it. He's fought his attraction for Piper for years knowing her fears and valuing their friendship. Now he decides it's time to go after what he wants. First he has to get Piper to let down that wall of hurt and believe in him. That's he's there for good now. Piper is tough and learned early on to be that way. She's a paramedic and has seen a lot. While dealing with this different Ryan as a love interest their mutual friend they thought was missing shows up at a accident scene Piper is called to. Problem is he has no memory of who he is or where he's been. This might be the only confusing part of the book if you have not read the other books in this series. I just gathered from what's written what the back story was for this though. There are a couple stories being told here. Ryan and Piper and in the background a couple of their friends as well. If i get a chance i will definitely check out the other books in this series and would enjoy finding out what happens next in the series. This is a fast read. You can finish it in one afternoon and with rainy fall weather that's just what i did. 4 out of 5 stars for To Tame a Cowboy by Jules Bennett.
Find out more about Jules Bennett on her website here
www.julesbennett.com