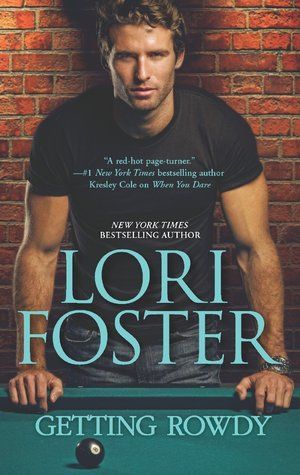 Available now!
An alpha hero's attraction to the one woman he can't have could draw him into a killer's snare in the sizzling new novel from New York Times bestselling author Lori Foster.
Charismatic bar owner Rowdy Yates isn't the kind of man women say no to. So when he approaches waitress Avery Mullins, he fully expects to get her number. However, the elusive beauty has her reasons for keeping her distance-including a past that might come back to haunt them both.
Avery spends her nights working for tips...and trying to forget the secret Rowdy is determined to unearth. But when history threatens to repeat itself, Avery grows to rely on Rowdy's protective presence. As the sparks between them ignite, she will be forced to choose between the security she's finally found...and the passion she's always wanted.
This is the third book in Lori Foster's Love Undercover series. If i could read it over and get that first read through feel again i would do that and do it often. We met Rowdy Yates in book one and he is the epitome of bad boy no doubt from the first page he appears on. Still there was something about him that was sweet and good too. It's there in the way here takes care of his sister Pepper and then later Alice in book two. Finally with the book we find out what Rowdy is all about. Avery gets a intro in the last book and she's a bit of a mystery too. She's hiding and running from something and Rowdy of course is going to figure out what it is. Getting Rowdy has it's series side but it also had the typical Lori Foster humor. Somehow she always finds that perfect balance between the two and it comes through in the her writing time and time again. Makes you want to sit back and read it over and over again just to get more Rowdy! All the previous characters are back and a little glimpse into Dash who i think is going to be a riot to read in the next book in this series. This series has been a knockout from book one. 5 out of 5 stars for Getting Rowdy by Lori Foster.
Find out more about Lori Foster and this series here
www.lorifoster.com