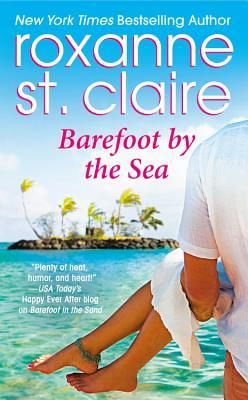 Available October 29th!
A Barefoot Bay Novel
When you think you know your heart's desire . . .
Tessa Galloway is a gifted nurturer-her verdant garden at Barefoot Bay's new resort is living proof. If only the woman who can grow anything could grow what she wants most: a baby. Her friends think the right guy will come along, but Tessa doesn't want to wait. All she needs is the perfect donor to make her dream come true. Then John Brown is hired at the resort. If anyone could make beautiful babies, it's this gorgeous, mysterious man. So why does Tessa suddenly find herself wanting so much more?
Can you give up all your dreams for love?
It's been three long years since John Brown had to leave his old life. Forced into the witness protection program, he's desperate to be reunited with his toddler twins. When he gets that chance, there's a catch-he must prove he's got a steady job and a new wife. Landing a gig as a chef in Barefoot Bay is easy enough. And falling for lovely Tessa is even easier. The hard part? Can he win the heart of a woman who prizes honesty-when the truth may shatter it?
If you have been following this series you know these books can be very emotional for the reader. This one definitely falls into that same description. Tessa has made no secret through the series she desperately wants a baby. She spent years trying with her ex-husband and at this point thinks it her fault she couldn't get pregnant and has moved on to getting a surrogate. Finding the perfect donor is a big problem but then the resort get a new chef, John Brown. John has some pretty big secrets. He's been hiding out for 3 years from people who would like to see him dead. He's got a set of twins he hasn't seen since they were babies and now he finds himself desperate to find a stable life and a wife so possibly he'll get them back. Getting there is not going to be easy. Tessa is leery of him but he makes falling for him easy. If only she could shake that feeling something isn't quite right. John doesn't mean to but finds himself falling for her and guilty for not being able to tell her everything about his past and who he really is. For me John kind of bugged me the first half of the book. It took me a while to warm up to him because he comes across as whiny. I think because I was more on Tessa's side and didn't want to see her hurt even though she was keeping her own secret. By the halfway point John won my affection and i was rooting for someway for it to all work out. This is a man stuck between a rock and a hard place if that's the correct saying. He wants and loves Tessa but he also wants and loves his kids. He can't see any way to have both without someone getting hurt. Tessa loves him so much that she will do anything for him and does even if it means not being with him in the end. It's a heart twisting tale of two people who are meant to be together. Breath taking ending. 5 out of 5 stars for Barefoot by the Sea by Roxanne St Claire.
Find out more about this series on Roxanne St Claire's website here
www.roxannestclaire.com