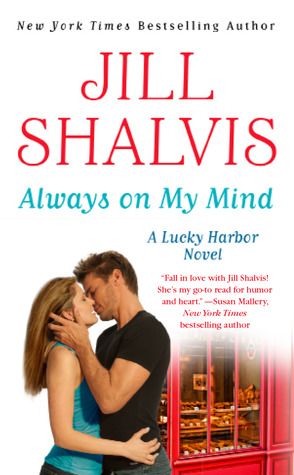 Available now!
THERE'S NOTHING LIKE THE REAL THING
After dropping out of pastry school and messing up her big break on a reality cooking show, Leah Sullivan needs to accomplish something in her life. But when she returns home to Lucky Harbor, she finds herself distracted by her best friend, Jack Harper. In an effort to cheer up Jack's ailing mother, Dee, Leah tells a little fib - that she and Jack are more than just friends. Soon pretending to be hot-and-heavy with this hunky firefighter feels too real to handle . . .
No-strings attachments suit Jack just fine - perfect for keeping the risk of heartbreak away. But as Jack and Leah break every one of their "just friends" rules, he longs to turn their pretend relationship into something permanent. Do best friends know too much about each other to risk falling in love? Or will Jack and Leah discover something new about each other in a little town called Lucky Harbor?
This is book number 8 in the Lucky Harbor series. If you haven't read this series so far where have you been under a rock? Jill Shalvis somehow rocks it every time she puts out a book in this series and she doesn't disappoint this time either. Leah Sullivan had one of the crapiest childhoods. There were two bright spots her grandma Elsie and Jack Sullivan her best friend. When she fell apart one of the other was there to put her back together. Jack lived next door and heard firsthand the verbal abuse Leah had to take from her dad. When Jack's fireman dad died on the job Leah was there for him and his mom as well. Now years later she's back in town and hiding something. Both are in denial about their feeling for each other. Who will figure out the truth first? Will Leah run away again and will Jack figure out he doesn't have to fill in his dad's very big hero shoes. As always Jill Shalvis makes me laugh out loud with her awesome humor that always comes out in her writing. You get some glimpse's and mentions of past characters from previous Lucky Harbor books and when you make it to the very end you even get a glimpse of the next book. I won't tell you anything about that but if you read this book you'll be able to figure out who it's about and will wish you got more than just a two chapter preview. Always on my mind was a winner for me! 5 out of 5 stars!
Find out more about Jill Shalvis and the Lucky Harbor series on her website here
www.jillshalvis.com