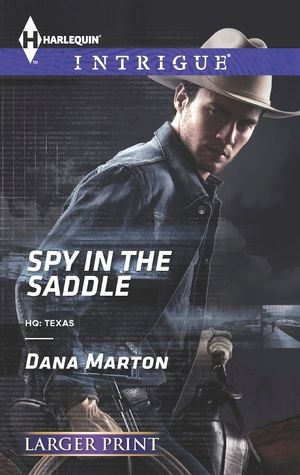 Available Oct 22nd
Two agents must work together without letting a tense past and a sizzling new attraction disrupt their most important mission in Dana Marton's HQ: Texas miniseries
It's been ten years since soldier Shep Lewis laid eyes on delinquent-turned-FBI agent Lilly Tanner, and this time they have an even bigger problem than each other: terrorists. In the center of a smuggling operation, Shep and Lilly must partner up and protect each other.
Not even their undercover identities can mask the mounting attraction between the pair as they struggle to survive in the merciless Texas borderlands. Can they put the past behind them and focus on the mission at hand? Or will their partnership reignite the flames of their untapped passions?
Lilly Tanner was a juvenile delinquent. Her parents sold her when she was a toddler and the people who bought her deserted her and then after tons of a foster homes she ended up with Shep Lewis as her parole officer. She was only 17 and hard to handle but Shep tried to help her, protect her and get her on the right path. She stole his car and accidentally burned his house down and got him fired when she emailed him telling him she loved him. What a nightmare girl right? Now it's ten years later and Shep gets the surprise of his life when that girl shows up at his secret covert unit as a FBI agent there to help them catch some smugglers. For Lilly, Shep is even hotter than he was years ago when she ran away from him and lived in his car and sang in bars to survive. She pulled herself together and made something of herself and now has a career as a field agent with the FBI. Unbelievably the attraction she had for him is still there. Question is does he feel it too and can she get past her pride and trust issues to let him in and can he see her for who she is now instead of that problem girl. Action packed as always Dana Marton takes you on a thrill ride with these two characters as they chase down the bad guys while figure out what they mean to each other. The emotion is intense when these two get together. Your left wondering til the end if Shep and Lilly can overcome their trust issues and be together. They have to survive the bad guys first! A total thrill ride! 5 out of 5 for Spy in the Saddle by Dana Marton.
Find out more about Dana Marton and this series here .
www.DanaMarton.com