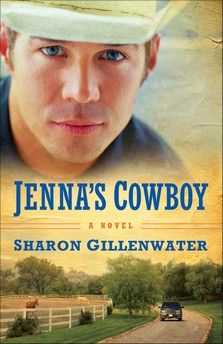 Jenna Callahan has a young son and rewarding work on her father's ranch. She's content. But she never expected to see Nate Langley back in town--the first guy she noticed, the one her father sent away all those years ago. And she never thought the attraction they felt would be as strong as ever.
Jenna's cowboy has some healing of his own to do, though, after two tours of duty in the armed forces. With the help of good friends, strong faith, and a loving family, he hopes to put the horrors of the past behind him--and become the man Jenna deserves.
With an emphasis on simple acts of love, Jenna's Cowboy gives romance readers what they want most: a love story with a Texas touch.
about the series
The Callahans
A close-knit Texas ranching family. Strong in their faith. Loyal to family and friends. Leaders in their community.
Three siblings
Jenna — Will her love help Nate heal from the emotional wounds of war?
Chance — Can he convince Emily that God has a plan for them?
Will — How does he prove to Megan that her past doesn't matter when it comes to love?
Find out more about author Sharon Gillenwater on her website here
www.sharongillenwater.com
Buy it from Amazon right now for free here
www.amazon.com/Jennas-Cowboy