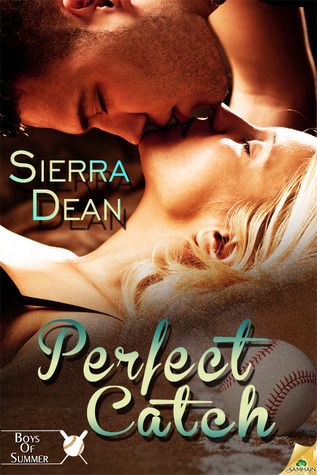 Available March 11th 2014
Is their love a home run, or merely a pop fly?
Minor league umpire Alice Darling loves everything about baseball. That means hunky ball players are strictly off limits—dating one would be professional suicide. With a young daughter and a brother to care for, she can't afford to slip up.
Truth is, as a young, stupid, nineteen-year-old townie, she
did
once date a player. That's how she wound up with her precious, nine-year-old daughter…and a determination to never make that mistake again. Alex Ross's arrival in Florida for spring training, though, shakes her resolve in a big way.
Alex, a catcher for the Major League's San Francisco Felons, has never let much get in the way of his game. One look at Alice changes everything, and he finds himself pursuing her with a single-minded purpose that plays hell with his concentration.
Booted back to the minors, he returns to Florida with his tail between his legs to work on his swing…and heat things up with Alice. But when rumors of their affair hit the sports blogosphere, Alice's career is put in jeopardy, and their love starts to look more like a strikeout than a home run.
Warning: When a catcher struggling with his swing meets a stubborn single-mom umpire, his bat won't be the only thing that heats up. Contains car sex, bed sex, sex sex, and a little angst for good measure.
This is book two in a cool baseball series by Sierra Dean. It's been a long time since i have read a baseball series so this is kind of fun before you even start reading if you're a fan of baseball or sports romance more so. We met Alex in book one if you're like me you fell in love with the guy. He's the catcher for the Felons baseball team. Back for spring training he is stuck on the side of the road with a flat tire which embarrassing for him he has no idea how to change. Along comes Alice Darling who we also met in book one who is one of a few female umpires and does know how to change a tire. After helping Alex out she invites him over for pizza. She has no idea why since she has a policy not to date players and it's unprofessional to really even associate with them. Yet she let's Alex into her home and into her life that night. Now getting him out just became a whole heck of a lot more difficult. Alice has some major hang ups about baseball players some of them legitimate considering her job and some from old hurts from years ago. Alex has get creative if he wants to find a place in her life forever. Loved Alex and Alice even if she was all over the place with her feelings. His 5 pushy sisters add some fun to the mix and the bit of rivalry between Alex and Alice's ex provides a little bit of entertainment also. A awesome blend of baseball and romance and mixed feelings makes this one a winner for me.
Find out more about this series and the author Sierra Dean here
www.sierradean.com