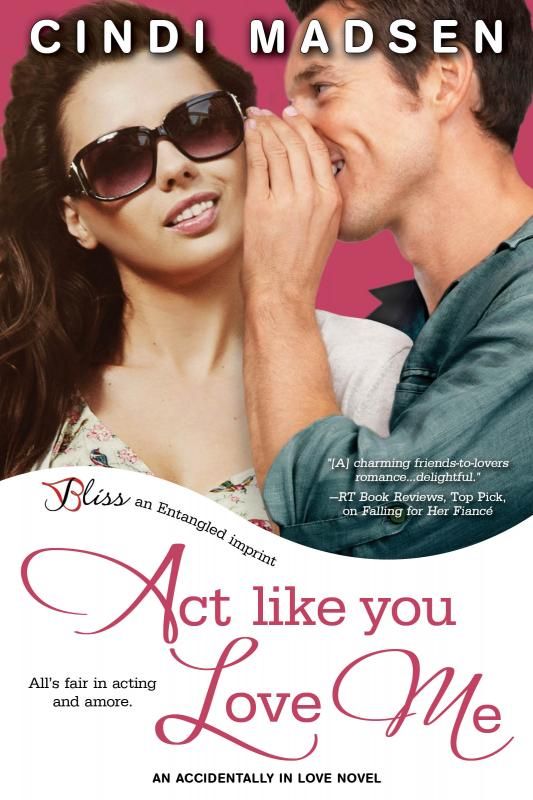 ACT LIKE YOU LOVE ME official Blurb:
All's fair in acting and amore...
Brynn McAdams isn't the awkward drama geek she was in high school—she's grown up and confident, or at least she likes to think so. But when her old crush, the impossibly handsome and impossibly unattainable Sawyer Raines, comes back to town to direct her community play, Brynn finds herself determined to be someone other than the girl he doesn't even recognize. Good thing she's an excellent actress.
After his bad breakup in NYC, the last thing Sawyer wants is to get involved with another actress. But the glamorous and beautiful Brynn draws him in, even though as her director, he knows she's off-limits. There's just something about the woman that feels…familiar. Like home.
As Brynn's lies start to snowball, she struggles to stop acting and come clean. But what if Sawyer is already falling for the fake Brynn, not the Brynn she truly is?
Cindi Madsen sits at her computer every chance she gets, plotting revising, and falling in love with her characters. Sometimes it makes her a crazy person. Without it, she'd be even crazier. She has way too many shoes, but can always find a reason to buy a new pretty pair, especially if they're sparkly, colorful, or super tall. She loves music, dancing, and wishes summer lasted all year long. She lives in Colorado (where summer is most definitely NOT all year long) with her husband and three children. She is the author of YA novels All the Broken Pieces and Demons of the Sun, bestselling short romance Falling for Her Fiancé and the women's fiction novel Cinderella Screwed Me Over.