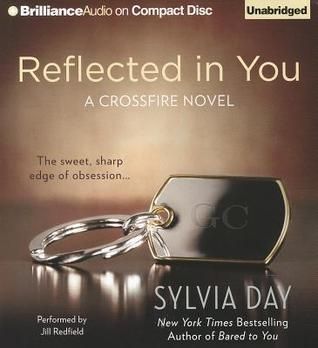 Available now!
Gideon Cross. As beautiful and flawless on the outside as he was damaged and tormented on the inside. He was a bright, scorching flame that singed me with the darkest of pleasures. I couldn't stay away. I didn't want to. He was my addiction... my every desire... mine.
My past was as violent as his, and I was just as broken. We'd never work. It was too hard, too painful... except when it was perfect. Those moments when the driving hunger and desperate love were the most exquisite insanity.
We were bound by our need. And our passion would take us beyond our limits to the sweetest, sharpest edge of obsession..
I have to start out by saying i did not read or listen to book one so i came into this with book 2. A friend gave me this audiobook. All i can say is WOW! While a few things left me confused because i did not read book one. ( I will soon) I took me about 3 lines in to get hooked into the story. Gideon and Ava are both seriously messed up. Events from their pasts have given them both serious trust issues among other things. Their relationship starts in book one and continues in this book. If you thought it was good in book form you really need to try it in audio. The voice work is superb. Gideon sounds like the hot sexy guy he comes across as in the story. Every voice is different and distinct. You feel like your there living it. You can picture pretty much everything in your head. You feel the frustrations and happiness of the characters along with all the other emotions in between. One of the best audiobooks i have had the pleasure of listening too. Looking forward to book 3 Entwined in you available June 4th. 5 out of 5 stars for Reflected in you by Sylvia Day.
To read the series in order starts with:
Bared to you Available now
Reflected in you Available now
Entwined in you out June 4th 2013
Find out more from Sylvia Day's website here including excerpts.
www.sylviaday.com