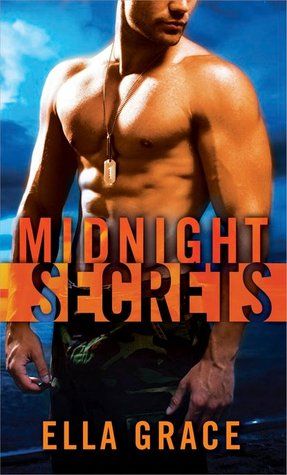 AT THE STROKE OF MIDNIGHT, THE HEAT BEGINS
On a hot southern night, with a storm on the horizon, a family is shattered. Three beautiful daughters—Savannah, Samantha, and Sabrina Wilde—go on with their lives, each significantly changed, as they bear the memory of the murder-suicide that killed their parents. For years, they have stayed away from Midnight, Alabama. Until Midnight calls them home.
Savannah is the first one back, when a grueling case in Nashville leads the young prosecutor to seek shelter in the quiet of the once grand Wilde mansion. But when she finds letters casting doubt on her family's dark, shameful past, she realizes that peace in Midnight is a shallow façade and sinister secrets lurk beneath the surface. Zach Tanner, once the town's bad boy, is now the new police chief and still has a wild hold over her. Zach can feel it, too, but he hurt Savannah once. As teenagers, they broke every rule together. Now it's his job to keep her safe, even though he isn't sure who her enemies are—or which ones might be his own
This is book one in the Wildfire Series by Ella Grace. It serves as a intro into the series and the 3 Wilde triplets get introduced whom the series will be about. It all starts with a murder/suicide. The girls are just young kids at age 10 when it appears their father murders their mother and then kills himself. Later as teenagers of 18 years Savannah falls for bad boy Zach Tanner. She sees in him what most other people don't. He's sweet and sensitive and takes care of those he cares about. Then right on the cusp of him leaving for the military it all falls apart. The promises he makes to Savannah are shattered overnight. Ten more years pass and when Savannah is forced to go back to Midnight, Alabama to take a break from her job as a prosecutor and close up and sell her family home she finds herself running into Zach again. Zach is now a war vet and the town's police chief. The chemistry is still there and things begin to sizzle between the two again. When Savannah finds some letters from her grandfather which indicate her father might have been innocent and murder victim as well Savannah and Zach start investigating a 18 year old murder case which starts a mess of terrifying incidents that tells them they are on to something. While trying to find a killer Savannah and Zach get close and have to learn to trust each other again and let go of old hurts and tell secrets that might end their fragile new beginnings. Lots of things going on in this book because you have to intro quite a few characters and yet tell the story of Savannah and Zach. The couple have a long way to go to finding their love again. The suspense keeps you guessing. The guilty party was a big surprise to me. Never would have guessed it. I think this was a solid intro into the series and i loved the love story here and it hurts the heart to know that Savannah and Zach wasted ten years of happiness they could have had. Definitely looking forward to book 2 in this series.
Find out more about Ella Grace (AKA Christy Reece) on her website here
www.ellagracebooks.com