I was lucky enough to interview the wonderful Beth Williamson. She's a fabulous author and lady. I hope you enjoy the 5 questions i asked her. Watch for the giveaway after the interview. Enjoy!!
1.Can you tell us about your new book " The Perfect Score"? Is this one going to be a stand alone or part of a series?
Well, The Perfect Score is the series. LOL. It's three novellas in one - ONE NIGHT STAND, WIDOW'S WEEDS and MARLENE'S MAN. These were originally published in 2005 and I've taken back the rights to republish them as a single book. There's a mixture of m/f and f/f, with lots of fun, sex, emotion and an HEA for all three couples.
2. The Perfect Score i noticed is a self published book according to your website. More and more authors seem to be going this route even some who have been around for years. How do you feel about it compared to the traditional route as it applied to yourself.
I think every writer should treat publishing as a business. To that end, I made the decision to self-publish some books. Diversification is the way to build a broad audience, to reach readers that I might not have otherwise. I will continue publishing with Samhain and in New York, but self-publishing offers me another avenue. I want to take advantage of the opportunities in publishing from all angles.
3. You write several genre's. What are they and which is your favorite to write? Is there one that is more difficult than another?
I write historical westerns, contemporary westerns and erotica. All of them are fun to do and I enjoy every book I've written. My favorite is historical western - there's something about the code cowboys lived by in the west that appeals to me.
Difficulty has nothing to do with the genre, it has to do with the story. If I have a problem writing a story, it's the story that's wrong. I've gone the wrong direction and need to make a right turn.
4. When you are working on a series how do you keep track of everything from one book to another? I have seen authors do pin up boards on Pinterest for a visual.(fans enjoy them as well) What works for you and helps keep you from pulling your hair out trying to keep track of everyone and everything.
Nothing fancy schmancy for me. I keep track in a simple .txt file - I write down the book, the characters' names, role, ages, birthdays, eye color, hair color, nipple color (yes, really) and if they have a horse, the details on their equine too. :)
Sometimes if I forget a secondary character's name, I write WHATSHISFACE or WHATSHERFACE in the manuscript then go back and fill it in later. I try not to trip over names while I"m writing. No hair pulling required. ;)
5. What can we expect from you in 2013?? Books or appearances? Anything else you want people to know about you and your books?
Ah, 2013. Well, first off, in February, book 3 in the Circle Eight series, CALEB, releases. In April, ENDLESS HEART, releases in print from Samhain. In July, book 4 in the Circle Eight series, VAUGHN, who is the hero to the intelligent Elizabeth Graham, releases. Beyond that I have a new Malloy series prequel I hope to have the first two books published in ebook by Samhain.
I'll be attending the Romantic Times Convention in May in Kansas City. I'll also be at Authors After Dark in Savannah in August and at Lora Leigh's Reader Appreciation Weekend in the fall. I should be at RomCon in Colorado in June as well. Whew!
As far as my books go and what I would like people to know, I write character-driven, emotional, fun, and family-centric stories. My characters are as flawed as all of us, with the same problems we all struggle with. But in the end, love brings them the HEA we all need. Oh, and I weep when I write my own stories. True confession!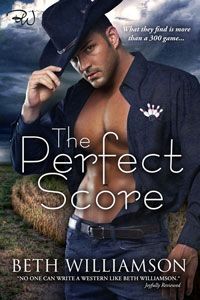 The Perfect Score
November 6, 2012 (eBook)
The Perfect Score Tournament is coming to the small town of Espejo, Texas. The biggest bowling tournament in the state is going to change the lives of three friends.
What they find is more than a 300 game.
Babs Loomis is a bitter woman. Her husband left her after five years because they couldn't have children and he didn't want a woman that was barren. She is a chain smoker, and a drinker, intent on getting as much pleasure as she can out of life. She bowls for company – Veronica and Marlene are her closest friends. When she runs into Jimmy Tanaka at the tournament, a former friend of her ex-husband's, her bitterness turns into something completely different and totally unexpected.
Can Babs overcome her own ghosts and find more than a one night stand?
Veronica Avery needs to get laid. It's been five years since her husband died in a car accident and she's lonely and tired of trying to meet men that end up with a big "L" on their forehead. When she joins The Perfect Score bowling tournament, her modest hopes are pinned on meeting a man she might feel comfortable going to bed with.
She's not expecting to meet Patrice Goldman, a woman that inspires feelings of passion and longing in her cobwebby heart. Afraid and confused, Veronica tries to deny her growing feelings for the auburn haired woman, but fate has other things in mind for the woman in black. It's time to shed her widow's weeds and live again.
Marlene is a big girl and has always been a big girl, but she's a kick-ass bowler, determined to finally hit that 300 game. The Perfect Score tournament at the Starlite Bowling Alley is her chance to show the world that she's worth something more than just a quick lay.
When she meets Buck Miller at the tournament, she falls instantly in lust. When their fabulous sex turns into a relationship, Marlene runs like a scared rabbit. Will Buck give up his goal of a perfect game to convince the woman of his dreams that he loves her? Or will Marlene's stubbornness ruin her chances at a 300 game and a man of her own?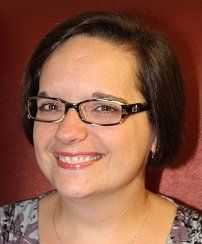 Bio:Beth Williamson, who also writes as Emma Lang, is an award-winning, bestselling author of both historical and contemporary romances. Her books range from sensual to scorching hot. She is a Career Achievement Award Nominee in Erotic Romance by Romantic Times Magazine, in both
2009
and
2010
.
Beth has always been a dreamer, never able to escape her imagination. It led her to the craft of writing romance novels. She's passionate about purple, books, and her family. She has a weakness for shoes and purses, as well as bookstores. Her path in life has taken several right turns, but she's been with the man of her dreams for more than 20 years.
Beth works full-time and writes romance novels evening, weekends, early mornings and whenever there is a break in the madness. She is compassionate, funny, a bit reserved at times, tenacious and a little quirky. Her cowboys and western romances speak of a bygone era, bringing her readers to an age where men were honest, hard and packing heat. For a change of pace, she also dives into some smokin' hot contemporaries, bringing you heat, romance and snappy dialogue.
Life might be chaotic, as life usually is, but Beth always keeps a smile on her face, a song in her heart, and a cowboy on her mind. ;)
Beth is is giving away a ebook download of her newest release The Perfect Score ( which can see above) to one lucky commenter. Open in the US and international. Leave a comment is all you need to do to be entered, Please leave at least your first name and a email address so you can be contacted if you win. Ends November 13th.
Find out more about Beth Williamson (also known as Emma Lang) on her website here
www.bethwilliamson.com