Contest time!
This contest is from Debra Kayn but see all the way at the bottom for your chance to win a kindle copy of Rodeo Rebel from Modokker Book Picks!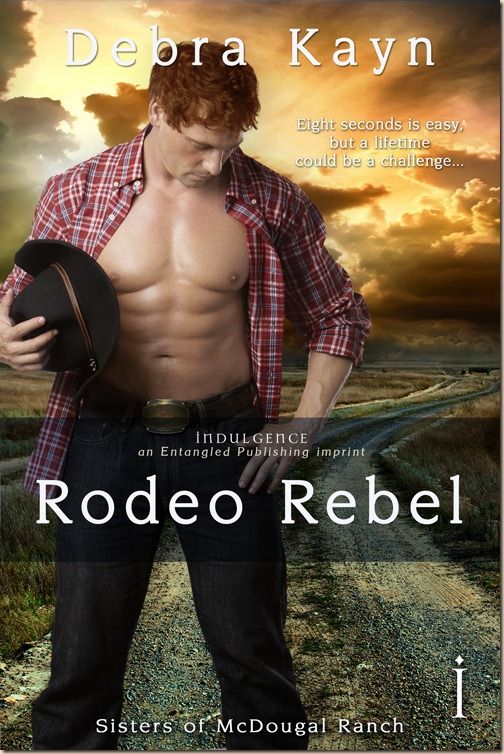 For the next month, I'll be running a contest. I want to get my book, Rodeo Rebel, to the top 100 at either Amazon or Barnes & Noble.
If Rodeo Rebel hits the top 100, I'm giving away a kickass pair of cowgirl boots PLUS a cowgirl hat to one lucky winner…delivered to your front door.(Red Corral Picasso Cowgirl boots valued at $209.99 + Bullhide Winston Straw Cowgirl hat valued at $39.99 for a total prize worth $249.98)
How do you enter?
It's easy!
All you have to do is tweet the contest, blog about the contest, Facebook the contest, or buy Rodeo Rebel. No purchase is necessary. If you'd like to tweet every day, you can still earn 25 points a day into the contest. If you want to copy and paste this contest on your own blog, you'll earn 25 points. You can even like me on Facebook for 10 points. There's lots of different ways to get your name entered. Check out the Rafflecopter widget at
http://www.debrakayn.com/2012/07/contest-if-rodeo-rebel-makes-it-to-top.html
for full details on how to earn points, and go spread some love for Rodeo Rebel.
That's not all!
If I make it into the top 25 in category romance on Amazon, I'll also give away a cowgirl hat to one lucky winner.(Bullhide Winston Straw Cowgirl hat valued at $39.99) Florentine McDougal, my heroine in Rodeo Rebel, wears a lucky cowgirl hat when she rides. Wouldn't you like one too?
Here's the catch. You'll have to get the word out about Rodeo Rebel. If I don't get into the top 100, I'll be giving away a $25 dollar gift certificate to a store of your choice as a consolation prize. So, it's important to spread the word if you want a chance to deck yourself out in new boots and new hat. The more friends you get involved, the higher Rodeo Rebel will climb on the charts.
Here's an example tweet!
If #RodeoRebel hits the top 100, @DebraKayn is giving away cowgirl boots + hat!
http://www.debrakayn.com/
@EntangledPub Please RT!
Curious about the book?
Check out Rodeo Rebel at Amazon
http://www.amazon.com/Rodeo-Rebel-Sisters-McDougal-ebook/dp/B008BW9FQE/ref=sr_1_5_title_0_main?s=books&ie=UTF8&qid=1339843464&sr=1-5&keywords=rodeo+rebel
Check out Rodeo Rebel at Barnes & Noble
http://www.barnesandnoble.com/w/rodeo-rebel-debra-kayn/1111591750?ean=2940014704991
Contest ends 8/8/2012
That's it for Debra Kayn's contest. Follow the info above or you can find it on her website as well here
www.debrakayn.com
As for my giveaway. Modokker Book Picks is gifting a commenter with a ebook copy of Rodeo Rebel. This is for kindle users only. You can download the kindle app for this to your smart phone if you don't have a kindle. Just comment and let me know if you've ever read a Debra Kayn book and which one it was. If you haven't read her tell me your thoughts on cowboys. Love em or leave em??? lol Don't forget to leave me your email address so i can tell you that you've won and gift you the ebook later. This giveaway ends Friday July 13th. Get one extra entry if you tweet this post or share it on Facebook. Just leave the link to it in your comment so i can count it. BTW all posts here have a convenient button below the post just to do this easily. Add @DebraKayn and/or @Modokker and Debra and i will see them too.
Remember these are two different giveaways. Hit up Debra's website for her big contest after you comment on mine for the kindle ebook prize.
Thanks!!
Lisa AKA Modokker