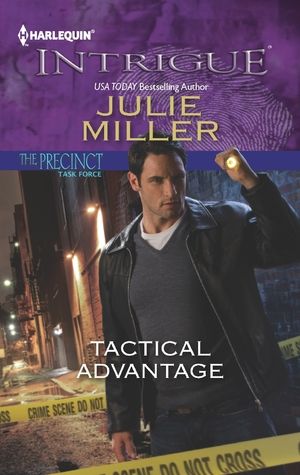 His only job was to protect her—not to get her into bed.
When his co-investigator was attacked just moments after Detective Nick Fensom left the scene, he swore he'd never let her get hurt again. Thanks to their tense relationship, criminologist Annie Hermann wasn't happy to have Nick as her newly appointed protector. And although Nick couldn't blame her, being together 24/7 caused him to see Annie in a whole new light. Before long, he couldn't stop picturing the beautiful brunette wrapped up in his arms—and in his sheets. But allowing unfamiliar feelings to get in the way of the job was completely unprofessional …especially once Annie discovered the evidence that could cost her her life
I believe this is my first Julie Miller book. I'm a big fan of romantic suspense and i have really good luck with Harlequin's Intrigue line. This was no exception. Nick and Annie were like oil and water. Didn't mix. Annie has a sad background though. Her parents were killed in a car accident when she was a young girl and she had a fiance who dumped her when she wouldn't conform to what he thought she should be. After being hurt and left alone so many times she's insulated herself from any kind of relationship where she could get hurt and left again. Then she gets attacked on the job and Nick who she was partnered with when it happens saves her and decides he will protect her at all costs. This book is action packed from start to finish. I was rooting for Nick and Annie right from the start. You can't help but like both characters. The one thing that confused me is they catch one of the bad guys in the story but not the two that the whole thing is focused on. I'm not sure if that's part of the series or if it's just not that important to the love story part of the book. I did enjoy the writing. It was fantastic. I was guessing the wrong guy the whole time. lol 4 out of 4 stars for Tactical Advantage by Julie Miller.
Find out more on the Julie Miller website.
www.juliemiller.org