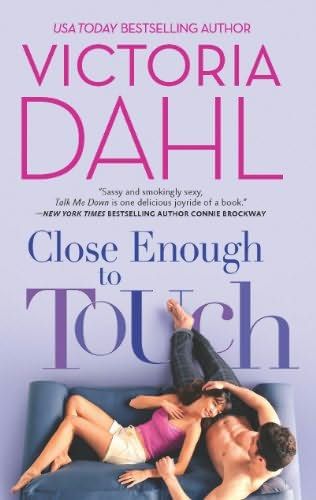 Can a city girl make it in the wild, wild West?
For makeup artist Grace Barrett, Hollywood isn't the land of golden opportunity. It's the land of difficult divas, cheating boyfriends and unemployment. So when her great-aunt offers her a free place to stay in Jackson, Grace thinks she'll spend a little time in the sticks to figure out her life, and then move somewhere exciting to live out her dreams. But it turns out that there are a few more thrills in this small town than Grace was expecting....
Cole Rawlins is a rugged Wyoming cowboy born and bred. Yet he can't help but be drawn to the fascinating big-city girl who moves in across from him. He wants to get close enough to Grace to see past her tough facade, but if he does, she might see the real Cole. The one with a Hollywood history gone bad. As they discover a sizzling attraction, it becomes harder for him to keep his demons at bay-and those fires from long ago may burn them both.
They'll need more than scorching-hot passion to make this opposites-attract affair work. But if they can learn to trust one another enough to reveal their secrets, they just might have a chance at forever.
I've read a handful of Victoria Dahl books and enjoyed them. This is book 1 in a new contemporary series that is supposed to sport 3 books total and a novella. I can't wait to see who these other stories will be about. I can make a guess or two having read book one now but no way am i certain. lol Grace Barrett has had a really hard life. Her childhood sucked and she ran away from home at 16 and lived on the streets. She pulled herself together and finally was doing ok as a make up artist for the movies. Then she met a guy who became her boyfriend and seemingly used her to help himself. Unfortunately some of her own self doubt and past experiences she makes a couple bad choices. Running away she lands in Jackson Hole, Wyoming staying rent free in a apartment building her great aunt owns and is normally only rented to men. To say her aunt is a bit odd is a understatement. She also owns and runs the saloon next door. Right off the bat Grace meets sexy cowboy Cole Rawlins. He's got his own bad history with the movie industry when years ago he ran off with woman who had come to Jackson Hole to film a movie. He was young and dumb and paid for it later. Neither Cole nor Grace trust easily. It takes a while for Cole to figure out that Grace has nothing. No furniture no possessions and no money. I have to say the man had to be blind to miss it though. His perceptions of her are off kilter and it takes him a while to start figuring her out. It all goes nuts as both their pasts come back to haunt them. Unfortunately where is a lot of misunderstanding going on this book. I like how 2 complete opposite characters get tossed together and Grace and Cole both have to deal with their pasts and insecurities and figure out where they belong. With each other of course! An enjoyable read. That being said i am really interested in the next books in the series. 4 out of 5 Modokker Book Pick stars for Close Enough to Touch by Victoria Dahl.
Find out more about this book and Victoria Dahl's other work here on her website.
www.victoriadahl.com