Please welcome author Carrie Ann Ryan to Modokker Book Picks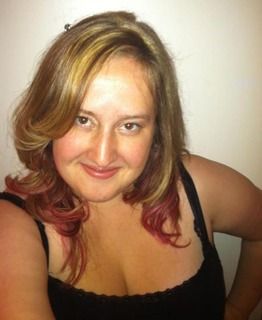 Sexy Heroes
When you read a romance novel you're guaranteed a few things. If it's a true romance, will get your happy ever after. You get a heroine you'll want to be or want to throw off a cliff. It really depends on my mood. *wink* You'll find yourself cheering up sometimes, and fanning her face at other times. He lives to the emotional roller coaster of having these two characters fall mild while the outside world may try to pull them apart. You'll gasp, clinch the side of your book or Kindle, sit on the edge of your seat suspense.
And if you're reading a good romance, the find a sexy hero. Sure, he may not be sexy on the outside, but he could be damn well sexy on the inside. Reading a romance novel is an escape, we know it. Look outside of the people around you, you know that not every heroine and hero is real life. You know that we see in real life, may not be the perfect romance. And that's okay, that's why we dive into these worlds and me find new people. Life isn't perfect, and neither are our heroes.
Sure they could have eight pack abs, that chiseled jaw, strong muscles, the eyes that twinkle or smolder. They could have that growly voice and that alpha male tendency to take over. But then they could be tortured, scarred, sweet, beta, an ass….
They could be anything.
And that's what makes him sexy. No matter how sexy is on the outside, what we leave with after reading is how sexy he is on the inside. It's how he takes care of his heroine. She needs to know that yes he can protect her, but she needs to build a protector self. And he needs to let it happen. He needs to know that she can be the one to protect him.
And he needs to be man enough to let it happen.
That's what makes a sexy hero. The duality of being that strong man who cares. So yes he could have this ice blue eyes, the black wings dipped in blue, and chiseled caramel colored skin (yes, I'm talking to you, my hero Shade from Dust of My Wings), but if you didn't have the personality to back that up, he wouldn't be as sexy to me.
So what do you think defines a sexy hero? Visit his looks or the way he acts smart or is it both. Or does it really matter?
***Giveaway Info***
Carrie Ann is giving away a Dust of My Wings swag pack to someone who comments. Be sure to leave your email address to enter.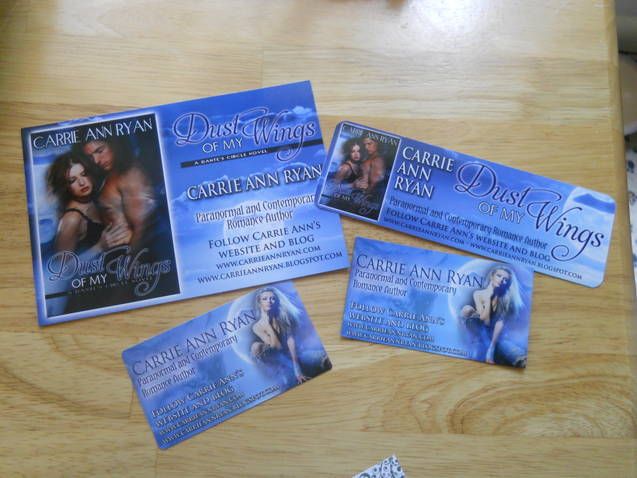 Carrie Ann Ryan is a bestselling paranormal and contemporary romance author. After spending too much time behind a lab bench, she decided to dive into the romance world and find her werewolf mate - even if its just in her books. Happy endings are always near - even if you have to get over the challenges of falling in love first.
Her first book, An Alpha's Path, is the first in her Redwood Pack series. She's also an avid reader and lover of romance and fiction novels. She loves meeting new authors and new worlds. Any recommendations you have are appreciated. Carrie Ann lives in New England with her husband and two kittens.
Carrie Ann loves hearing from readers. You can find her at:
website
blog
Heartthrob Haven
Facebook Author Page
Facebook Friend
Goodreads
Twitter: @CarrieAnnRyan
An Alpha's Path
Amazon
Barnes and Noble
ARe
A Taste for a Mate
Amazon
Barnes and Noble
ARe
Trinity Bound
Amazon
Barnes and Noble
ARe
A Night Away
Amazon
Barnes and Noble
ARe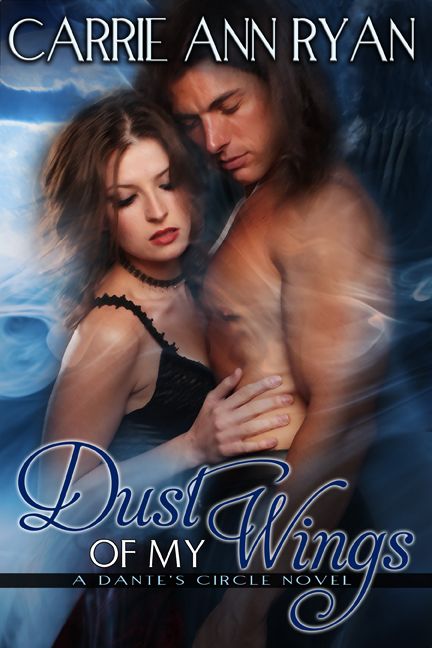 Dust of My Wings Blurb
Humans aren't as alone as they choose to believe. Every human possesses a trait of supernatural that lays dormant within their genetic make-up. Centuries of diluting and breeding have allowed humans to think they are alone and untouched by magic. But what happens when something changes?
Neat freak lab tech, Lily Banner lives her life as any ordinary human. She's dedicated to her work and loves to hang out with her friends at Dante's Circle, their local bar. When she discovers a strange blue dust at work she meets a handsome stranger holding secrets – and maybe her heart. But after a close call with a thunderstorm, she may not be as ordinary as she thinks.
Shade Griffin is a warrior angel sent to Earth to protect the supernaturals' secrets. One problem, he can't stop leaving dust in odd places around town. Now he has to find every ounce of his dust and keep the presence of the supernatural a secret. But after a close encounter with a sexy lab tech and a lightning quick connection, his millennia old loyalties may shift and he could lose more than just his wings in the chaos.
Dust of My Wings Excerpt
"Hi." Shade smiled and tilted his head.
"Hi," she breathed.
"You look beautiful, Lily." He tucked a stray hair behind her ear and she shivered.
"You do too." She blushed again. Soon she'd be Crayola red. "I mean you look handsome."
He traced her jaw with a calloused finger. "Thank you. Are you ready to go?"
She swallowed hard. "Uh huh."
Okay, she really had to remember the English language. This was getting embarrassing.
"Okay then." He trailed his hand down her arm and wrapped his palm around hers. His warm skin felt like heaven against hers.
She shook her head, clearing her thoughts. How was she supposed to get through a whole date if she couldn't even formulate thoughts to get out of the door?
With a nod, she gripped his hand tighter and closed the door behind her. He led her to his bike and she smiled.
"I love it, Shade."
He gave a huge grin. "Thanks. This is my baby. No matter where I am, I try and take her with me." He rubbed the leather seat and an irrational urge to knock the bike down went through her.
She would not be jealous of a motorcycle. Would not.